The Danube Ports Day 2020 edition was successfully organised in the framework of the
DIONYSUS project
by Pro Danube and the
Port of Ennshafen
, with the support of the
Danube Ports Network
.
The event brought together more than 60 experts from the Danube Region and beyond interested in hot topics such as shore side electricity and integrated logistics solutions.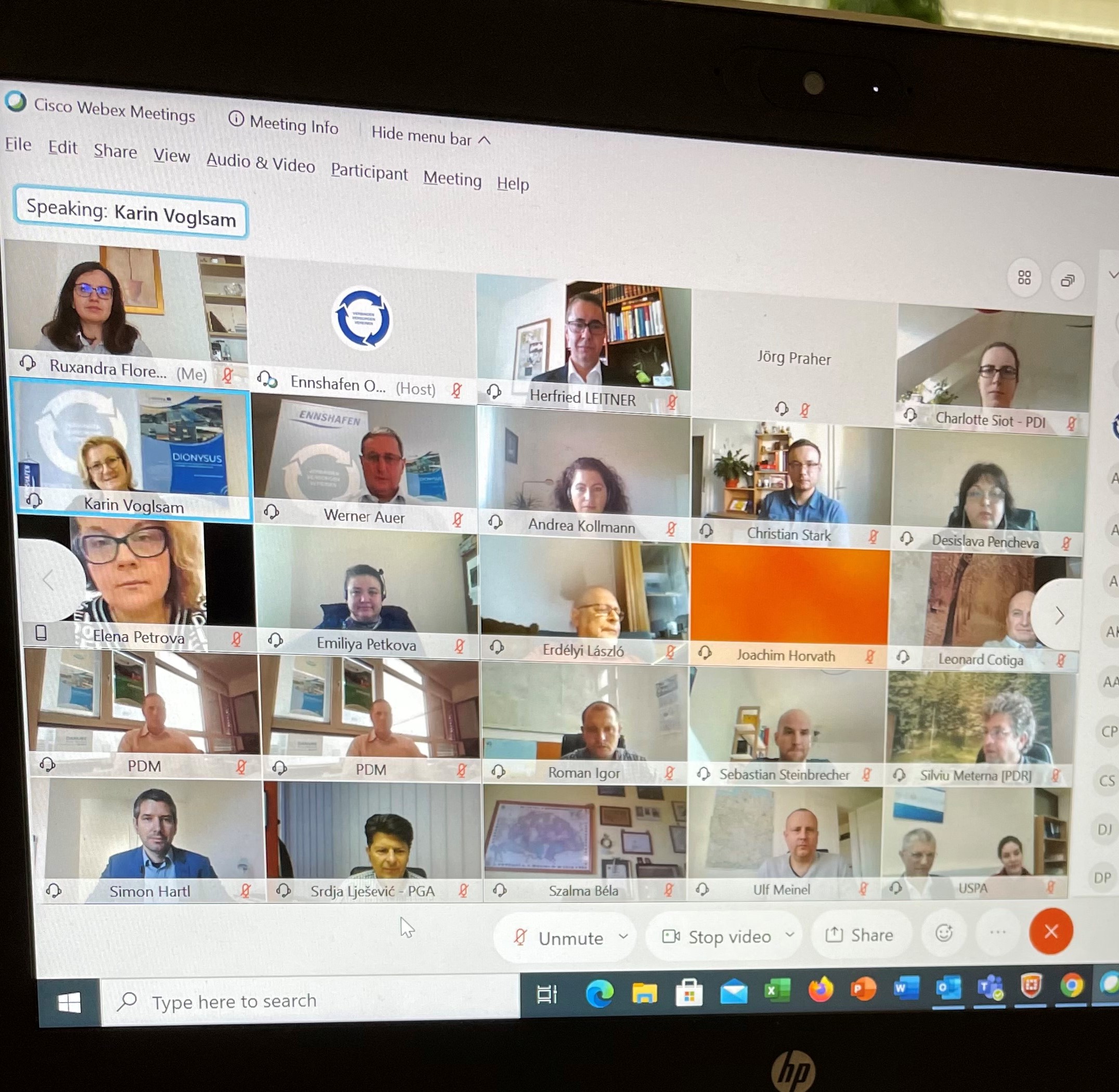 We would like to use this opportunity to give special thanks to our first se
ssion speakers, namely Mr. Turi Fiorito from EFIP, Ms Vera Hofbauer from the Austrian Ministry for Climate Action, Environment, Energy, Mobility, Innovation and Technology, Pro Danube's Chairman Mr Herfried Leitner, Mr Werner Auer and Ms Karin Voglsam from the Port of Ennshafen, Mr Simon Hartl from viadonau, Mr. Ralf Jina from DDSG and Ms Andrea Kollman from the Energy Institute of the University of Linz.


Special thanks go as well to the speakers of the second session, namely Mr Marian Bujor, for introducing the High Performance Green Port Giurgiu Project, Mr Mathias von Tucher, for showing insights of the Port of Giurgiulesti and Mr Bela Szalma, for covering highly ambitious solutions for the ports in Hungary and PDI's
General Secretary, Mr Robert Rafael, for moderating this session.

List of presentations:

1. Turi Fiorito, EFIP
2. Vera Hofbauer, BMK
3. Herfried Leitner, PDI
4. Werner Auer, Port of Ennshafen
5. Andrea Kolmann, Energy Institute of the University of Linz
6. Simon Hartl, viadonau
7. Karin Voglsam, Port of Ennshafen
8.Ralf Jina, DDSG
8. Marian Bujor, ILR Logistica Romania
9. Mathias von Tucher, Danube Logistics
10. Bela Szalma, Plimsoll
11. Robert Rafael, PDI

Two other editions will be organised in the next two years. These are foreseen to take place in Croatia (with the support of Port Authority Vukovar) and in Romania (in close cooperation with Constanta Maritime Port Administration).
Detailed information will be made available by the organisers few weeks before the actual meetings.