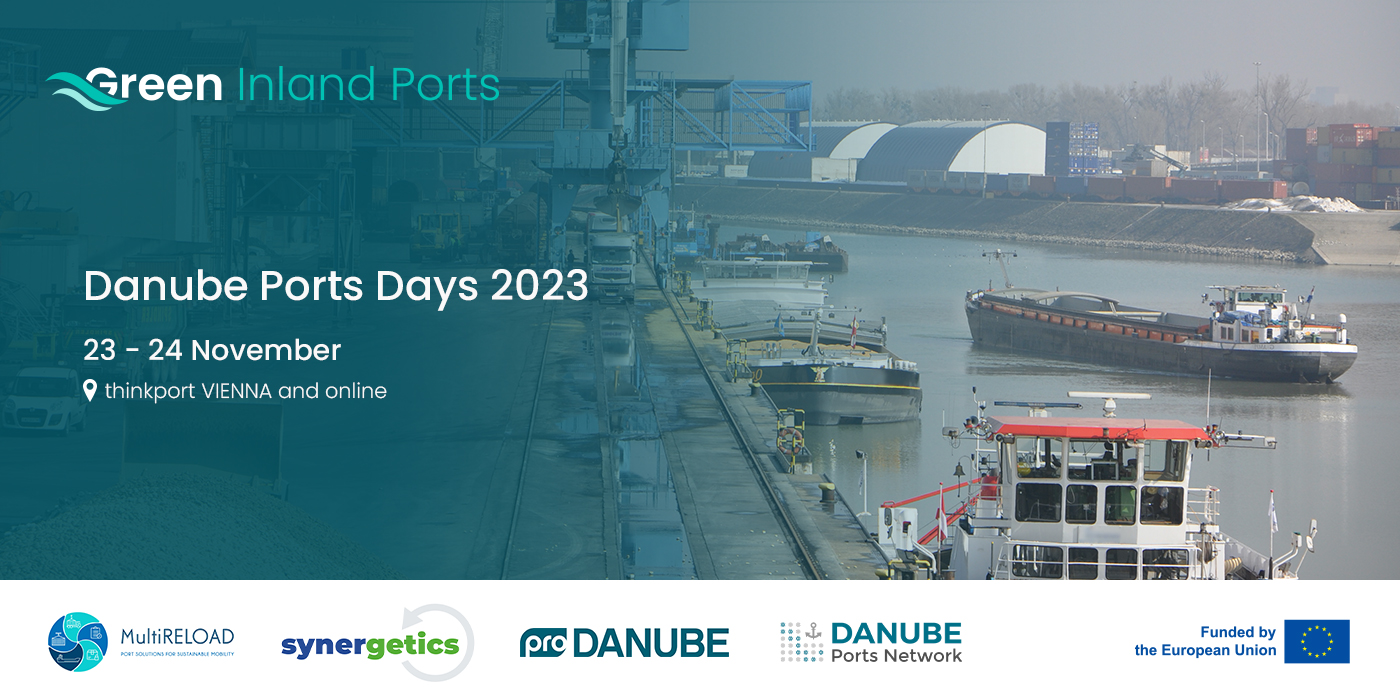 There are limited on-site spots available, with just 20 places left. We cordially invite you to seize this opportunity for in-person participation, allowing you to engage with experts, industry professionals, and fellow enthusiasts to explore the future dynamics of Danube Ports.
For those preferring the flexibility of virtual engagement, the event is also accessible online, without any limitations on participation. You can engage in insightful discussions, irrespective of your location.
To register and secure your spot, please visit the registration link below.
Initiated by DAPhNE and successfully continued on a yearly basis by DIONYSUS, the Danube Ports Days have become a must-attend event on the agenda of the IWT community in the Danube Region and well beyond, providing a transnational platform to discuss, by bringing together decision-makers, experts and the IWT sector, key aspects related to port development issues. This year's event is organised by Pro Danube in cooperation with the Green Inland Ports, MultiRELOAD, and Synergetics projects with the support of the Danube Ports Network.
The agenda is available for download here.
When: 23-24 November 2023
Where: thinkport VIENNA & online