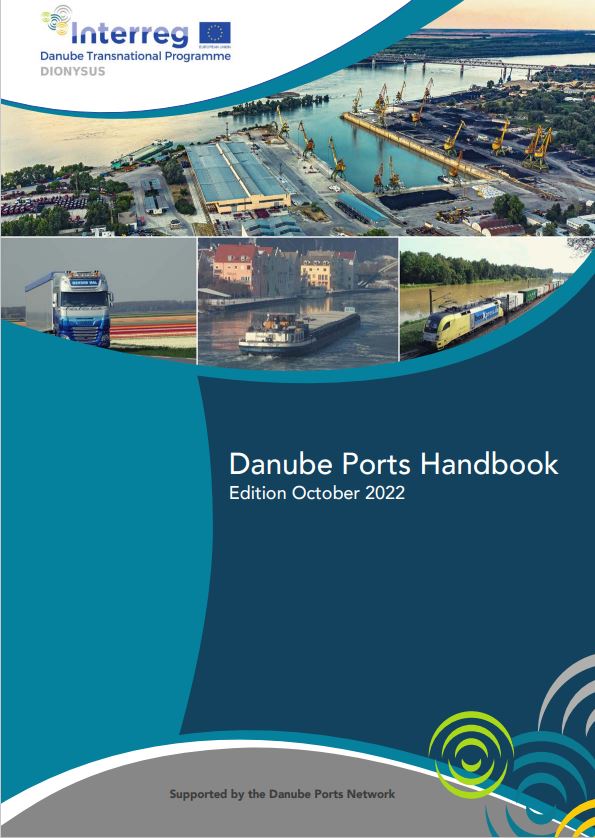 Two editions of the Danube Ports Handbook were elaborated and published in the frame of DIONYSUS with the support of the Danube Ports Network. The first edition was published in December 2021, whereas the second edition was finalized and published in October 2022.
The Danube Ports Handbook is based on the results of 2 surveys that were carried out among the ports of the Danube Region to collect information on port traffic in the midst of the COVID-19 pandemic covering the years 2019, 2020, and 2021. While Danube shipping is closely correlated with developments in the regional and global economy, the average number of port calls as well as the number of handled products and traffic passenger transport generated useful insights into the impact of the COVID-19 crisis on Danube navigation. The survey furthermore touched upon topics linked to procedural restrictions that may have impaired a smooth transport flow.
15 ports participated in the survey and are portrayed in the Danube Ports Handbook.
Both editions of the Danube Ports Handbook are available for download here.